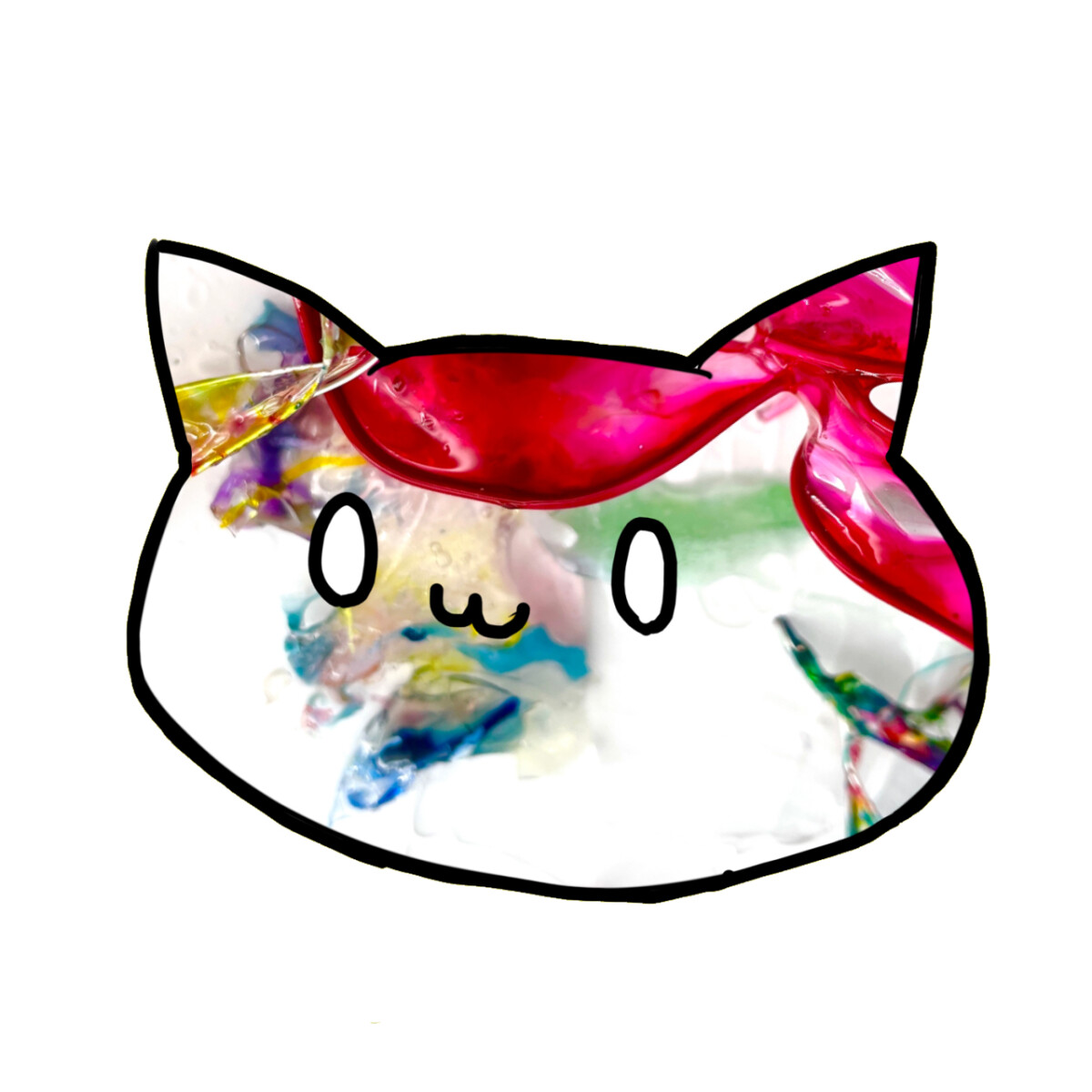 【NFT Collection】 『Piece Cats』 New Dorops✨
NFT Collection "Piece Cats" at OpenSea 2020
We have started
In honor of Limo's birthday on March 30, we listed 3 new cats.
The "Piece Cats" are
NFT collection born from our experience as a shelter cat volunteer.
Our vision is 🐈3 "Connections" 🐈.
○ Connecting Dreamers
○ Connecting Cats
○ Connecting Generations
This is a participatory collection that will walk with the owners as they look after their cats throughout the community.
In 2019.
I was a volunteer with the Limo family taking care of shelter cats.
From the days spent with the cats
It is very important to have time to be absorbed in something that has a life of its own.
I strongly felt this.
My 10-year-old daughter and I collaborated to create the "Piece Cats Collection" as a NFT work.
We volunteered to take care of 9 shelter cats in the Limo family.
We are creating this work based on that experience.
The first "Piece Cats Collection" is a limited edition of 9 cats illustrated by Polygon.
Author of "Piece Cats Collection"
The author of "Peace Cats Collection" is a mother-daughter unit of contemporary artist Limo and her daughter Waribashi.
Works of "Piece Cats Collection"
The works in the "Piece Cats Collection" are a very rare fusion of "photographs of contemporary artwork" and "cat illustrations.
Origin of the collection name "Piece Cats Collection"
The name "Piece Cats Collection" is derived from the meaning of both the artwork "Piece" and the word "Peace.
About the author of "Piece Cats Collection"
About the author: 10-year-old daughter "Waribashi".
Fourth grader "Waribashi" was born and raised in Tokyo.
In the future, I want to be a world-class game designer and
Her dream is to work for that game company that produces "Sky Star Spinning Children" in the future.
In order to master English, she is planning to study abroad at an international school in Malaysia by herself.
She has mastered the blind touch since the third grade of elementary school, and has started to communicate on YouTube and in his notebook.
Nickname: Kurage
✨I'm trying to monetize my content while in elementary school✨.
What I want now is a clay of "Hara-Kami" and Nanashichi's cosplay.
I want to make real loli cosplay a reality with my current 4th grade body shape💕.
About the Author: Contemporary Artist Limo
Limo (LimoPiece) Contemporary Artist
She started her career as an operating room nurse turned hair and makeup artist, and began creating artwork in the course of her career. Her unique works, combining bright, transparent resins, are mysterious and stylish. They are also a mixture of dynamism and fragility, as if they contain the energy of life.
She is expanding his field of activity both in Japan and abroad by developing new collaborative works that have never been seen before.
Finally, I would like to express my sincere gratitude to the conservation organization for this very valuable experience.
I would be happy if I could be of any help through this activity.
Limo
。。。。。。。。。。。。。。。。。。。。。。。。。。。。。。。。。。。。。。。。。
2020年OpenSeaにてNFTコレクション『ピースキャッツ』
を始めました。
3月30日Limoの誕生日を記念して、新作3匹をリストしました。
『ピースキャッツ』は
保護ねこボランティア経験から生まれたNFTコレクション
🐈3つの『つなぐ』🐈をビジョンにしています。
○ 夢中をつなぐ
○ ねこをつなぐ
○ 世代をつなぐ
ねこちゃんを地域全体で見守るようにオーナーさんたちと共に歩んでいく参加型コレクションです。
2019年、
Limo家では保護ネコをお預かりするボランティアをしていました。
ねこちゃんと過ごした日々から
『命あるモノには、 夢中になれる時間がとっても大切』
ということを強く感じました。
その想いを10歳娘と協力してNFT作品にしたのが、『ピースキャッツコレクション』です。
Limo家では計9匹の保護ねこちゃんをお預かりするボランティア活動しました。
その経験をもとに作品にしているので、
1st 『Piece Catsコレクション』は9匹限定猫イラスト作品をPolygonにて発表しています。
『ピースキャッツコレクション』の作者
『ピースキャッツコレクション』作者は、現代アーティストLimoとその娘『わりばし』の母娘ユニット。
『ピースキャッツコレクション』の作品
『ピースキャッツコレクション』の作品は、『現代アート作品の写真』と『猫イラスト』が融合したとても珍しい作品です。
『ピースキャッツコレクション』のコレクション名の由来
『ピースキャッツコレクション』のコレクション名の由来は、アート作品〜Piece〜と平和〜Peace〜の両方の意味を込めて、ピースキャッツコレクションと名付けました💕
『ピースキャッツコレクション』作者について
作者:10歳娘『わりばし』について。
東京生まれ、東京育ちの小学4年生『わりばし』
将来は世界的なゲームデザイナーになり、
『Sky星を紡ぐ子どもたち』を制作しているthat game companyで将来働くのが夢。
そのために英語をマスターすべく、マレーシアのインターナショナルスクールに単身留学を計画中。
小3よりブラインドタッチをマスターし、 YouTubeとnoteにて発信活動を開始。
※くらげというニックネームで活動
✨小学生ながらコンテンツの収益化を狙っています✨
今欲しいものは、 『原神』のクレー と七七のコスプレ。
現役小学4年生の体型を生かして、リアルロリコスプレを現実にしたい💕
作者:現代アーティスト Limoについて
Limo (LimoPiece)現代アーティスト
手術室看護師からヘアメイクアップアーティストへ転身し、その活動の中でアート作品を作り始める。 鮮やかで透明な樹脂を組み合わせた独自の作品は、不可思議でスタイリッシュ。 そして生命の持つエネルギーを内包しているかのような躍動感と儚さが入り混じっている。
今までにない新しいコラボレーション作品を展開し活躍の場を国内外に広げている。
最後に、とても貴重な経験をさせていただいた保護団体様に心より感謝を申し上げたいです。
この活動を通して、少しでもお力になれたら嬉しいです。
Limo